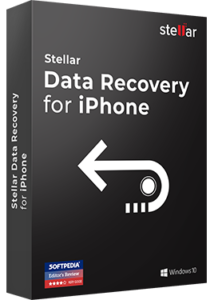 Stellar iPhone Recovery makes it possible for you to quickly recover damaged or corrupted files from an iPod Classic or Shuffle. It is capable of retrieving lost or accidentally deleted photos audio files and videos, providing support for some of the most common formats, such as JPG, BMP, JPEG, WMA, WAV or MP3.
Relying on powerful recovery algorithms, the application uses a simple 3-step recovery procedure, so that you have your documents and files back in no time. It is advisable that you try the 'Quick Recovery' method first, which should work in most cases of data corruption, since the iPod is scanned based on its file system structure.
The 'Advance Recovery' algorithm may come in handy in case the file you are looking for cannot be found using the quick mode. This time every section of the iPod is analyzed in search for the desired file.
For files that have been deleted by accident, Stellar iPhone Recovery can scan unused blocks on the iPod. This way, it can find traces of the erased content and try to recover it. As for the recovery process, the application allows you to save the scanning information and resume the recovery anytime you want to.
In addition to scanning iPods to find files, Stellar iPhone Recovery integrates a very useful feature that allows you to create an image of the iPod for faster future recoveries. This comes in handy in case your media has bad sectors, since you can use the image to retrieve the lost content.
If you find yourself in a situation when your iPod becomes inaccessible or you accidentally deleted some files you actually needed, Stellar iPhone Recovery can be the solution you are looking for. It is easy to use and offers you a simple and quick way to retrieve content you thought was lost for good.
Software Features:
Recovers lost files from iPod Classic and iPod Shuffle
Allows saving scan information and continue recovery from that point
Shows preview of all recoverable audio, video and image files
Works on Windows 7, Vista, XP, and 2000
Easy 3-step recovery process